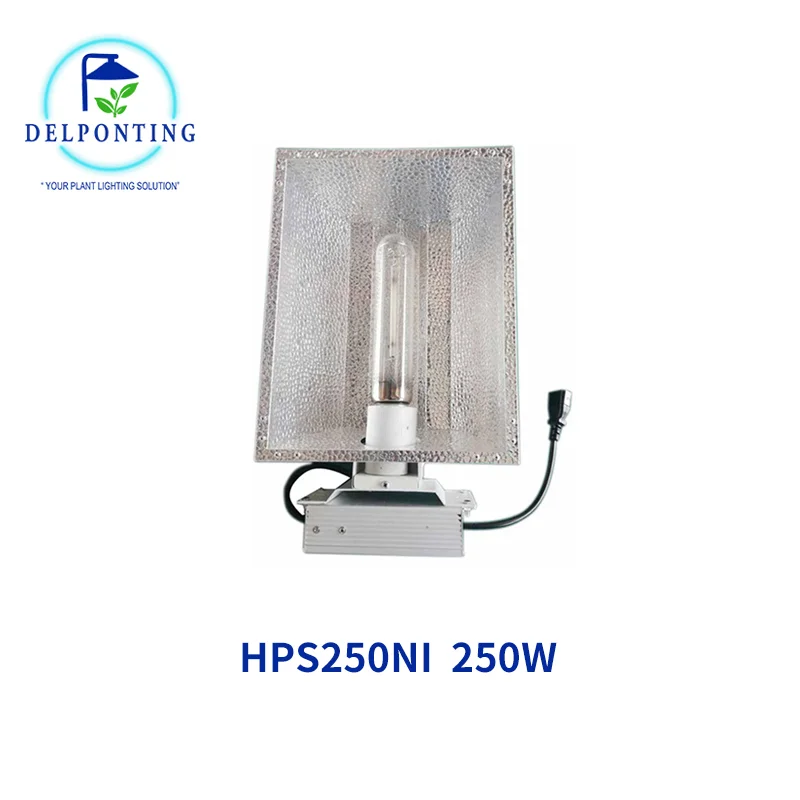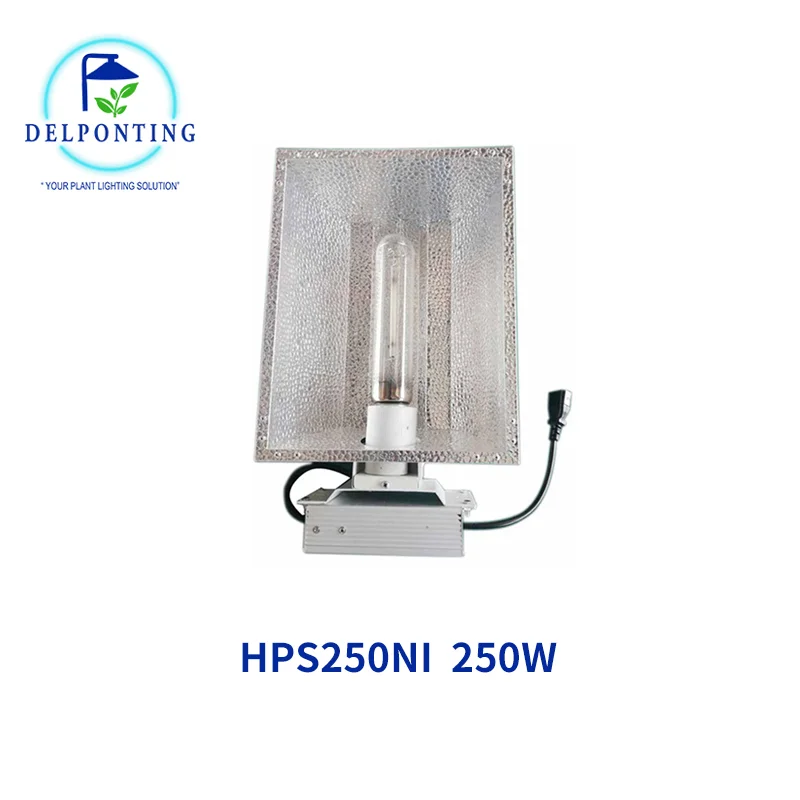 ${data.index + 1}/5
Part Number: HPS250NI
Rating power: 250W
Voltage input range: 200~240Vac
Rating input current: 1.3~1.1A
Input frequency: 50/60Hz
Power factor: ≥0.95
THD: ≤10%
Efficiency: 95% (Max)
Max case temperature (TC): 85℃
Current crest factor: ≤1.5
Output frequency: ≥30KHz
Operating temperature range: -20℃~+25℃
Safety and regulation: IEC61347
Dimming: No Dimming
Max. Lamp Distance From Ballast: 15m
Protection of Short Circuit: Available
Protection of Ignition Failure: Available
Protection of End of Lamp Life: Available
HPS250NI (250W) Plant Grow Light Characteristic
Suitable Plants :Orchids、Rose、Ornamental plants、Potted Vegetables And Fruits、Greenhouse、Various flowers ect.
Recommended Suspension Height(To the top of leaves):0.8M ,No less than 0.6M
Light intensity (lx):7-7.5K (height 0.8M)
Recommended to supplement light time:6-8 hours/day
Suitable coverage size :3-4 Square Meter
Fixing/Suspension method :Aluminum Hook (Vertical lighting is recommended)
Product operating temperature :The shell temperature is about 45-55℃ when the power supply works ,the exterior temperature of the lampshade is about 40℃ around,the bulb temperature is higher than 150℃(Do not touch),the ambient temperature directly below the bulb 1-2℃ higher than the ambient temperature .
Waterproof: Waterproof grade of power supply is IP65,can splash a small amount of water on the lamp body(Do not splash on lamp body for a long time),the bulb temperature is high during lighting,water splashes and cracks .
Power line and plug :Wring or national standard leakage-proof triple plug(can be customized to different countries plug),3*0.5mm2 copper core CE certificate high temperature resistant 105℃ rubber wire,standard line length is 1.5M(customizable extension )
Dimensions( L*W*H ):380*280*130mm
Weight:2.7KG
Applicable scenario :Indoor planting and balcony (shelter from the rain)、greenhouse projects